Today's piece is a snippet from the original book in the Clan Elves series, THE ELF QUEEN.  Astan Hawk's grandmother often takes him to see this barista who works downtown, dragging him in her shop even though he hates coffee, and he's just about had enough of it: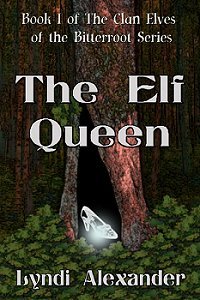 Whatever was about to happen, Astan was sure she was at the center of it. He'd discovered over the years that Djana and the women didn't gather without good cause.
            Why does Nana push me toward this girl?
            One of his grandmother's favorite sayings came to mind: The best weapon against ignorance is the search for knowledge.
            Astan set his mind and his heart on that search, and went back downstairs. He pulled a chair away from the table, turned it so he could straddle it, and studied his grandmother intently.
            She was smiling before she even looked in his direction. "So, you finally want to know who she is. It's about time."
What he discovers changes his future forever, and indeed, the future of the whole elf clan.
Read another excerpt here, and see the book trailer here.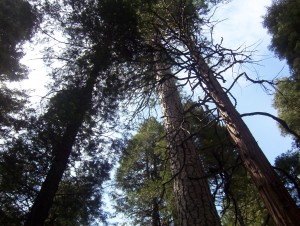 Here's the blurb:  Clan Elves of the Bitterroot – Book I:
At her friend's coaxing, Jelani tries on a real glass slipper left lying on the sidewalk. When she steps into the shoe it shatters, cutting her foot. As blood trickles to the pavement and mingles with the broken glass, dozens of two-inch high creatures emerge and then scurry away into the shadows. As if that was not bizarre enough, soon sheis approached by two mysterious and very handsome men claiming (of all things) to be elves who need Jelani's help to rescue their queen. More revelations come, threatening to unravel the life of this sassy barista from Missoula, Montana. Jelani must come to grips with the idea that elves are not just creatures from a fairy tale. They are alive and living in the forests of the Bitterroot Mountains….
  THE ELF QUEEN is followed by THE ELF CHILD, THE ELF MAGE, and coming in 2013, THE ELF GUARDIAN, all from Dragonfly Publishing. You can order them at any online book distributor or a print copy at your favorite indie bookseller!
 Learn more at Lyndi's other webpage: http://lyndialexander.wordpress.com
For more great science fiction and fantasy snippets, visit the Science Fiction Fantasy Saturday page–always someone new to read. You might discover your favorite new author!