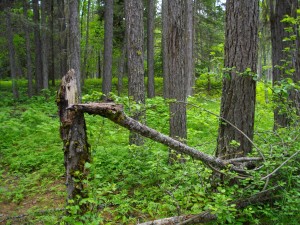 This week's snippet is from book four of the Clan Elves of the Bitterroot series, which I'm writing as we speak. It's titled THE ELF GUARDIAN and is due out early next year.
The quandary in the beginning of the story is that a defrocked but flashy paranormal investigator named Chiara DeLuna comes to the forest to investigate the Montana Vortex, hoping to make her name again. She arrives just as the elves are about to conduct their solstice ritual–collision course ahead! But first she finds Lane Donatelli, who's written a "novel" about his friend Jelani and the elves, considering him an expert. When she goes to pick his brain, he realizes she's much too close to discovering the truth.
Lane, meanwhile, isn't too sure what his role as technomage of the clan will have to do with the magical nature of the forces. So The elf mage Daven Talvi tries to explain it in words he'll understand:
"The energy source is one with the earth, Lane. While it flows everywhere, even here, the strength fluxes, as scientists say, with time and place. The forces of the solstice concentrate the flow around the vortex, allowing us to access it. You've felt that power, we all have. You're right, it's not something you make happen, it's something that happens as part of our natural world."
"So what do you need a computer nerd for?"
Daven grinned. "It is not your technical skills we need, young Jedi." He winked and Lane bit his tongue before ordering the mage out of his head. "Your heart holds a place for humankind in the balance of the solstice."
Find out more about THE ELF QUEEN, THE ELF CHILD and THE ELF MAGE at the tabs above, or at http://lyndialexander.wordpress.com .Buy links can be found at at Dragonfly Publishing, Inc.–http://www.dragonflypubs.com/dfp/dfpbooks.html
"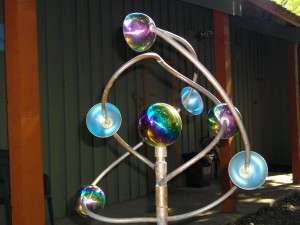 Like our magical device? :) It's from the vortex site.
Find more great science fiction and fantasy snippets at Science Fiction Fantasy Saturday's main page(http://scififansat.blogspot.com/2012/06/sffs-23062012.html ). I love this group of authors–what great imaginations!
(I do not love my internet connection on the road that won't allow me to post links. Sorry for the inconvenience! %#$#$%)