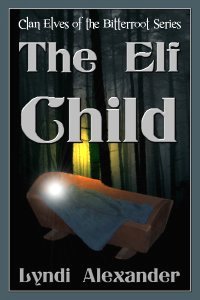 This snippet is from the second book in the Clan Elves of the Bitterroot series, The Elf Child, published by Dragonfly Publishing, Inc., available on Amazon, Barnes and Noble, and all the usual sources.
Jelani Marsh, a young woman who finds a glass slipper on the sidewalk, steps in it, and it breaks, cutting her foot and releasing dozens of small men that vanish into the shadows. Her journey to discover the mystery of her past unravels in The Elf Queen, continues in The Elf Child, where she suddenly finds herself sick for an unknown reason. In the emergency room, she's told what's the likely cause. But not everyone believes it:
The curtain flew open with a screech of metal rings against metal rod, and Lane himself stood there, his extra-large presence seeming to fill the room. Apparently out of breath from his swift jaunt through the emergency treatment area, he leaned on the rack at the end of the bed. "But you're a mule!" he gasped.
Astan rose again to his feet, clearly taking umbrage with Lane's tone. "And you're an ass."
Lane rolled his eyes. "Lighten up, pal. I mean, she's a hybrid. Half elf, half human. Mules are half horse, half donkey. But mules don't usually reproduce. It's their genetic makeup, they've got an odd number of chromosomes or something, so even though a horse has 64 and a donkey has 62, a creature with 63 can't breed."
Interested? Find other snippets from the series here and here. Learn more here at this website, or at http://lyndialexander.wordpress.com.
Check out the other snippets from science fiction and fantasy authors for this Saturday!