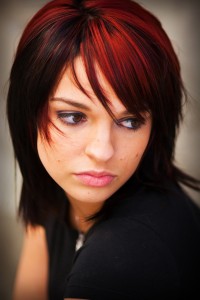 Imagine if you were a pretty average young woman, working in a college town, Missoula, Montana, late for work because some cop you dated once had your car towed. Then imagine you find a glass slipper on the sidewalk, and your best friend dares you to try it on. Would you?
Jelani Marsh does.
In the Clan Elves of the Bitterroot series, Jelani undergoes a transformation from a regular young woman to a powerful leader of a woodland people she didn't even know existed. It's not an easy road. She faces prejudice, her pride is shredded, her son abducted–she nearly gives up. Finally, she gets her courage together and comes back in book three, THE ELF MAGE, to face those who rejected her:
But Jelani wasn't the only one who had changed during their time apart. The aging she'd seen in Djana was rampant through the rest of the Elders, their hair gray and matted, clothing in dirty layers on their frail bodies, even their thin fingers curled like claws as they nattered at each another. They were a pitiful bunch. Coming in on her cloud of vitality, Jelani felt superior for the first time. She took a deep breath and stepped inside, her head held high.
The immediate silence that greeted her arrival was a little eerie, as were the stares of the Circle Elders as she entered. They'd left some seats open on the tree trunks they used as chairs, particularly in the back. She would have gladly taken one of those in the before times, when she'd been insecure and timid about her place in the clan. No longer. She marched up front, standing where she could pin each one of them with a glance.
No more Mr. Nice Guy.
Here's the book trailer for THE ELF QUEEN: http://www.youtube.com/watch?v=9ASCJ8H5wO4
Jelani's story continues into THE ELF CHILD, THE ELF MAGE (just released), and continuing next year with THE ELF GUARDIAN. Reviews and books are available at the DFP site, at Amazon.com, Barnes and Noble.com and many other bookselling locations, and may be ordered by your local indie bookseller.
For all the background, art, updates and details about the series, see the rest of the Clan Elves of the Bitterroot page, or the author's page at http://lyndialexander.wordpress.com.
Check out more exciting snippets at the Science Fiction Fantasy Saturday page!