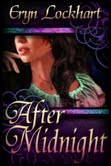 Thanks for being with us today. First, would you tell us a bit about yourself? What area of the country do you live in, do you have a family, pets, etc. Are you a coffee fiend, or do you have another "addiction" you must have on your desk at all times? What's your education, if it's relevant to your writing, and how does that education help you/or do you find that you can write well even without the diploma others might think they must have?
I'm currently living in Texas, and I'm the oldest of five children with a fairly sprawling extended family. I grew up with a menagerie of pets—cats, dogs, iguanas, snakes, turtles, fish, birds, guinea pigs, rabbits, squirrels, sugargliders…after I went to college the petting zoo remained with my younger siblings.
I don't have an addiction per se, but I will commit acts of desperation and mayhem in pursuit of dark chocolate if my stash is running low—I don't need it on my desk, but I need to know it's readily accessible. My education is a Bachelor's Degree in Art & Technology with a Minor in History from the University of Texas at Dallas—I knew even before going to college that it wasn't strictly necessary for what I planned to do with my life, but I thought it would be an interesting experience. As it turned out, it provided a fantastic resource for some extremely rare period documents for my research, and helped me brush up my mechanics. I could write well without a college degree, but it's undoubtedly made me a much better researcher & editor.
Tell us about your most recent publication.
My debut novel is After Midnight, a thrilling historical romance set against the early Napoleonic Wars and Regency Period. Lucien Warrick discovers that his years of service as an agent of the Crown have prepared him for everything–except Jacqueline Gervais; a woman whose skills in deception and sabotage rival his own. Together they embark on a whirlwind journey of desire and intrigue from the madness of the French Revolution, to the ballrooms and the underground of London, to the frontlines of international espionage. It's a captivating adventure filled with intrigue, humor, passion, and treachery as they find that the path to true love goes hand in hand with a mission that has the power to make or break an empire.
Sounds exciting! What inspired you to write this story? What interesting thing did you learn or research to write it that you didn't know before?
I wanted to write a Regency that went beyond ballrooms and showed readers an aspect of the period they've never seen before. Along the way, I delved into the fascinating history behind the emergence of modern cryptology, the invention of Braille, some of London's more exotic street performers just before the Regency, and the mystery surrounding the French Crown Jewels in the wake of the Revolution.
How would you best describe your books? Enthralling, captivating, romantic, and unforgettable.
What is your favorite genre to write? To read? Romance.
What would you write if you could write anything you wanted to write?
Lol…one of the benefits of being an indie author is I get to write exactly what I want already. My personal favorite is romance, though occasionally I get inspired with ideas for sci-fi, fantasy, young adult, erotica, or children's fairytales. At the moment I'm focusing on romance because I have the greatest number of manuscripts in various stages of completion for that genre, but eventually the other will get their chance to shine as well (most likely under separate pen-names).
What do you love most about writing and what do you not like?
What I love most about writing is creation—the magic of taking an empty page and building a world with nothing more than words. I love telling a story, exploring the dynamics of human relationships, and crafting a tale that will take readers on a journey far removed from their everyday lives. My least favorite part is editing—I'm always terrified I missed something, and even worse I'm right. Thank God for beta-readers.
Do you belong to any writing groups? Are there any writing websites you findparticularly useful?
I'm currently participating in the Lushguinwriting group for NaNoWriMo—it's made up of volunteers from the Houston and Austin, TX forums on NaNoWriMo.org, we've banded together for the War of Words 2011 vs. the Crabs (volunteers from the State of Maryland's forums). The team with the highest validated word count on Nov. 30th wins. As for writing websites, I'm still feeling my way—though I've heard RWA (Romance Writers of America) and its related chapters are great for writers in that genre; I'm having a blast on NaNoWriMo.org, and the writers & authors on Amazon's KDP forum are all very supportive & have great advice. Honestly, I'm still really new at being a professional author; I'm more used to being a professional artist.
Is there any special music you like to listen to while writing? How does it inspire you?
The music I listen to changes depending on the content of the scene I'm writing, the tone I want to set, and any emotions/moods I want to highlight tin the pages. I'm very easily moved by music, so if I'm not in the rightmind set for the scene I need to write, I just flip to one of my stations on Pandora.com or last.fm; and within minutes, I'm exactly where I need to be.
Do you belong to a critique group? What do you find most valuable about the experience?
I don't currently belong to any formal critique groups; though I have a panel of devoted beta-readers who will happily give me their unvarnished opinion of my works in progress. I love their feedback—two in particular are simply phenomenal: one's taken it upon herself to be my defacto editor as the resident grammar nazi, and another is a plot-hole sniffing bloodhound. All of them provide me with a critical gift: being able to see my story from a new perspective, and place myself in the shoes of the reader. They see things that I miss, and my work is all the better for their input.
Tell us a little about your path to publication. How many books have you published? How many books did you write before selling one?
I've published two books, and since I went the indie route, I didn't exactly have manuscripts moldering in my desk drawer for long.
How did you find a publisher? How did you receive the Call?
I found a publisher by means of one of my relatives telling me off-handedly about Amazon's independent publishing options not long after I finished my debut novel; I thought it sounded interesting & decided to check it out. Two months after that I became my own publisher through web distribution. My books are now available on Amazon.com, Barnes & Noble.com, Smashwords.com, andAllRomanceEbooks.com.
What's your favorite thing about the book featured here today? Any special memories you have in the creation of it?
My favorite memory of the creation of After Midnight was the day I spent in Oxford's University Library. By some miracle, the University higher-ups & its Archives department staff agreed to help me in my quest for research material for the novel while on my backpacking tour of Europe. They allowed me access to some genuine Regency era maps. I spent several hours poring over folios and parchment that varied in size from a textbook to the dimensions of a card table, with nothing but a miniscule sheet of clear film between my hands and bits of history more than 200 years old.
What are you writing now? What's next for you—will you be making personal appearances anywhere our readers can find you?
Right now I'm working on a manuscript for my first ever attempt at NaNoWriMo— An Arcane con-artist and a Bowstreet runner join forces in Regency London to infiltrate the infamous Hellfire Club on a perilous mission of rescue and revenge. In the process, they discover that some magic is more than smoke and mirrors, and love is the most powerful sorcery of all. I am planning on going to some NaNoWriMo write ins for the North West Houston area, and I'm truly looking forward to my first booksignings—which will also be held in Houston.
What would you like to tell readers?
I love hearing from you; and welcome any opportunity to get in touch with you or hear your thoughts. You can reach me directly through my Blog (http://erynlockhart.wordpress.com/),Twitter (@ErynLockhart), Facebook,or Goodreads.